On a recent 10 mile trail run I was thinking about our society and world. Yup, it's going to be one of those writings.
I like to look for patterns in everyday life. Watching the news, political ads, interviewing, and talk shows, I noticed that society does a lot of complaining. The reports about someone said or did this wrong, people are starving, still no cure for enter-disease-name-here, and people are struggling. The overall patterns seems:
This sucks. Your idea sucks. I have no other solution. But your idea sucks.
I wrote a post awhile back that received some attention called
Sometimes Just Walk Away
about an encounter I had with a complainer. I don't apologize for walking away, although I rarely ever just leave in mid-sentence, but it did make me wonder … what can be done with the complainers? It is a group that we don't want to grow as it will have a negative impact on the world.
One of the most challenging questions for me in an interview is "what is your biggest weakness?" It's not challenging because I don't like to talk about my weaknesses, I am quite good at that. I find this challenging for the reason that I always ask myself this question. How else does someone know what to work on to grow? If you don't see a problem, what are you doing to fix things? After all, I completed my first ultramarathon last year just because I wanted to see if it was a challenge I could solve.
We used to be a world of do-ers. There was a problem or a challenge and you always heard about a group quickly rallying together to find a solution. Whether it was something needed to be improved or we needed to explore, action was taken. People were able to come together and really focus on driving towards one result. Not everyone cared about getting credit, being in charge, or looking important. It was about the end result and finding the best solution possible.
Looking back at history, here are some events that came to mind that are notable.
Early 1900′s car was invented
Speed up the process of getting places and give the horses a break. This made people and places more accessible to do more.
1940′s nuclear bomb created
Changed the view of power in the world and made people rethink about wars. It also introduced a new energy source idea.
1960′s walked on the moon
In 1962, President Kennedy, in a speech, declared that the U.S. would land a man on the moon before the end of the decade. Funny thing is, he forgot to ask NASA if that was even possible. Guess what though … team pulled together and made it happen.
1990-2000′s Internet becomes big
Thanks Al Gore. It seems like this is the time period that "doing" became focused around one thing: connecting. The internet became more common, companies started and grew online, and of course, Facebook.
Looking back at just these few events, I start to wonder what is being worked on now. What is the next invention or event that we will look back and say "wow, that made a change."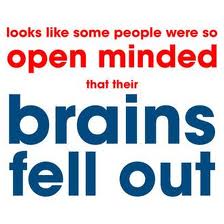 I get complaining (I do have 4 kids remember), but if it becomes constant, then nothing happens. I've been fortunate in my professional life to know how to turn a group of complainers into producing something productive. It comes down to listening to all of the complaints and venting to find the common thread. From there, you can start talking about solutions. Something this world needs more of.
With the amount of intelligent people on Earth, we need to find a way to encourage and empower them to do more. They won't be elected into political office, and even if they did, they wouldn't be able to accomplish as much. When someone goes into politics, they have to "choose sides." So there is a big obstacle … everyone feels like they have to choose sides because one group wants to try something new while others don't want to change. Here in the U.S., trying to get 300+ million people to agree or be happy is not an achievable goal … and an intelligent person sees that so politics would be a deterrent.
As in the post I referred to in the beginning, I enter conversations with an open mind. At a point where I see a person is not interested in having a conversation, but more spewing, I generally walk away. When people refuse to listen to another point of view or idea, then it is no longer an interaction. It is someone on a box saying they are right no matter what and no chance you could be right.
Super intelligent people want to do. Their ideas are so new, that people have a hard time wrapping their mind around it. The media feels they have to simplify the idea to a point that it loses the meaning and skews the work. There is the perception that everything needs to be put into a box or label so we understand it. Once you do that though, then lines are drawn and complaining commences.
It would just be great if we could get back to a world of solutions. I would hate to imagine we've reached our max human brain capacity. Star Trek comes to mind in that there comes to a point in a world when the people are ready to open their minds to a new universe. We continually explore the solar system and it just seems that we are on the brink of opening our minds to a new world that we don't know that even exists. Remember, there was a time we thought the world was flat, and people that challenged that then were called crazy.
Of course … it starts with listening and not judging. That can rarely be changed overnight and one has to want to listen. In today's world, we have access to information instantaneously and sometimes we expect change to happen just as fast.
What is the next big change in the world that we will look back on?