2015 Colfax Marathon Ambassador Team
---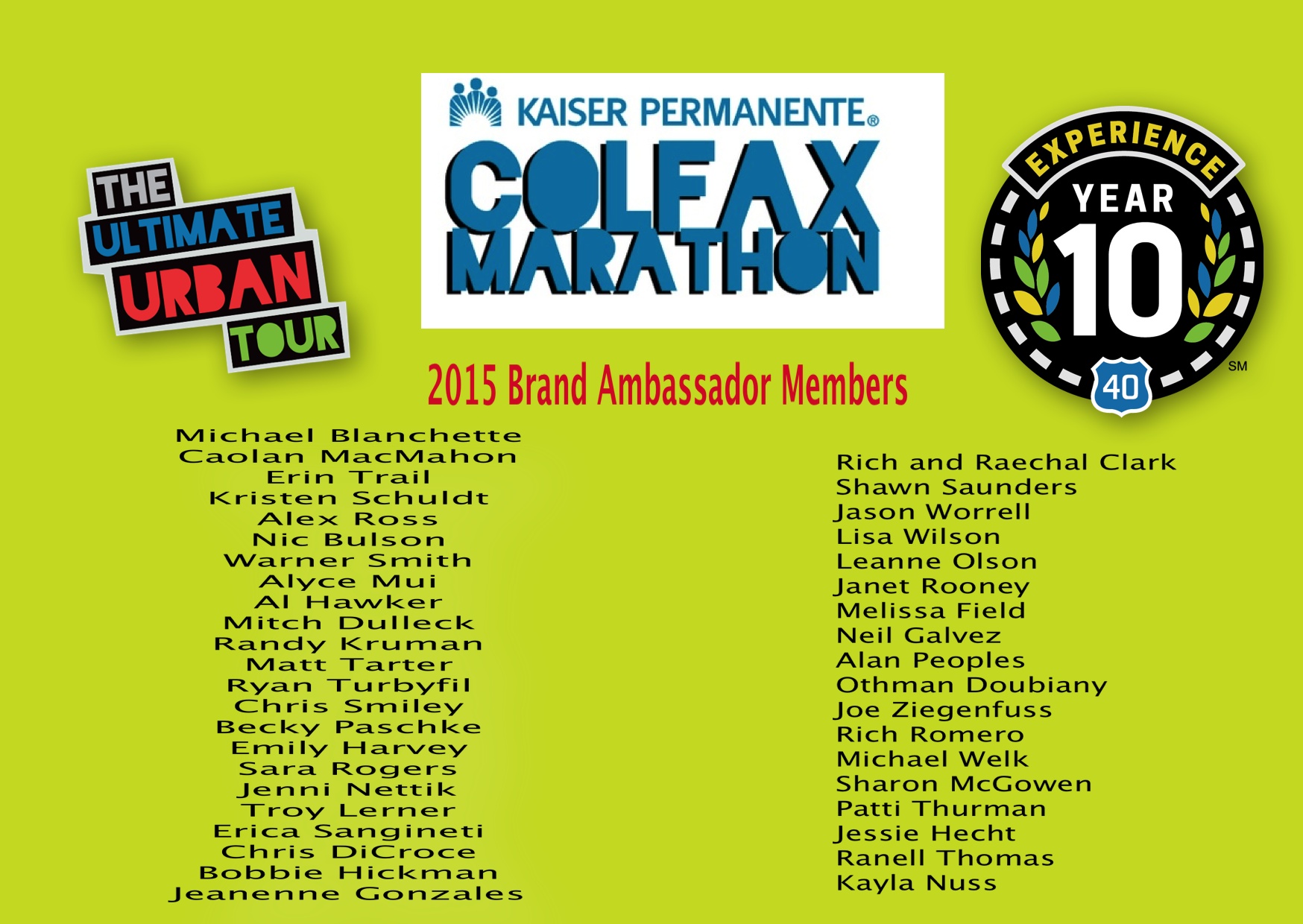 ---
I am honored and excited to again be part of the 2015 Colfax Marathon Ambassador Team! The team has added new members that I can't wait to meet!
The Colfax Marathon is my favorite race in Colorado thanks to the community, organization, and how the race gives back to charities. I'll be working closely with the Relay Teams and making sure they have everything they need from logistics to training tips to picking charity they can run for.
Last year the Half Marathon and Marathon Relay sold out! 2015 is the 10th Anniversary year so there are some fun additions being added!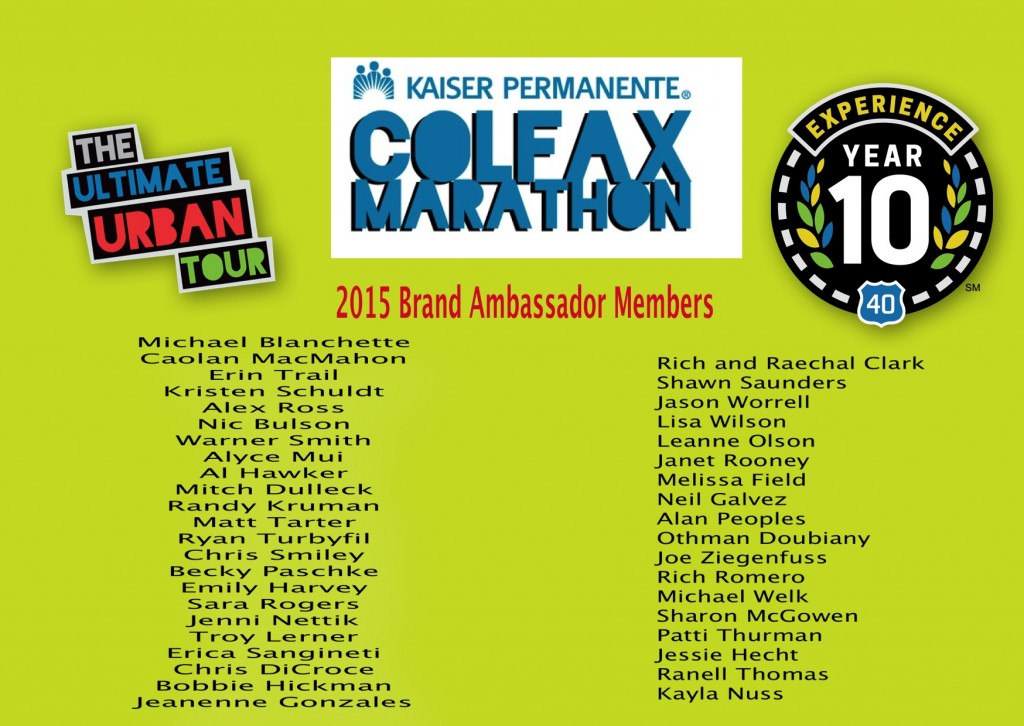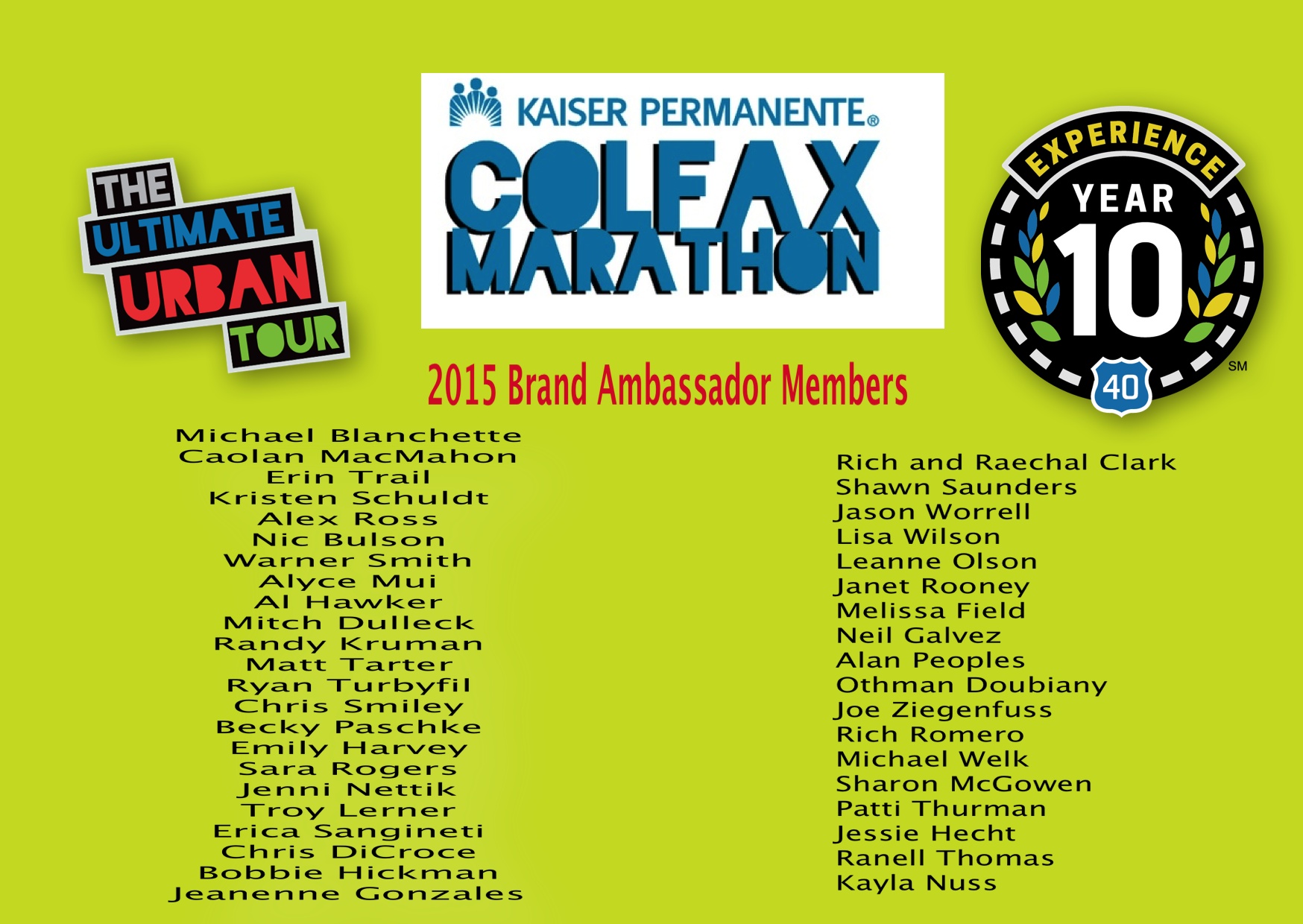 What is the Ambassador Team? Each summer, the race selects a group of athletes from a wide variety of running backgrounds who love running and are influential in their personal running communities. They will be helping us keep our runners informed, inspired and motivated. Keep an eye out for them training and racing all over Colorado, joining in your local run club runs, working with our many Charity Partners organizations, and on social media. Say hello if you see them out and about!