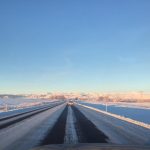 For many, it would appear that I have disappeared off the planet the past 6 months. I guess that is true.
Kind of.
Family, work, and life has been busy. Not unusual as I get several messages a week from people that follow me online asking how I am keeping up with all of the […]
Continue Reading

→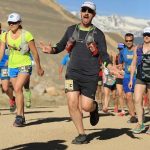 2016 Leadville Heavy Half
Yes, the half at 15.5 miles and not the full for another 10. Maybe I'm just getting old. Or smarter. Well, I returned from a 10 day trip to Ohio on Tuesday and then decided to register for a race in Leadville that was a few days later. Maybe […]
Continue Reading

→

It has been over 5 years since running the Bolder Boulder and wow did I miss it! This time, my wife and I invited our 13yo son to join us in the 10k run. The only goal was to have fun and keep moving forward!
He asked all the usual questions about the […]
Continue Reading

→

I really do love this race. It's like a big reunion that you don't know everyone, but yet feel like you do. The people have their own unique story of how their journey to the starting line and the finish line represents something more. For some, it's a time to re-group with those they trained […]
Continue Reading

→

Snowy. That's my race report. Thanks for coming! Ok, maybe a little bit more info here …
Back in 2009, this race was my first ever 26.2 miles. My wife was pregnant with our 4th child, I was working at a startup in a Director role, and following a training plan meticulously. That included […]
Continue Reading

→

On
April 17, 2016
By
Alex
"You're going to Kansas to run an ultra? But you live in Colorado? Why would you do that?"
Mostly because I wanted to stack the odds in my favor. And lose 6 pounds in one day. Seriously, someone should write a diet book about that.
I guess it would be … run/hike for 15 […]
Continue Reading

→

On
February 23, 2016
By
Alex
For Christmas, we decided to replace the 15 year old treadmill. It has been a good treadmill and gone thousands of miles. The screen hasn't worked in 4 years so I assume it has been thousands of miles. Each time I look down at my feet, I see the part of the belt that connects […]
Continue Reading

→

On
January 6, 2016
By
Alex
It's no secret that 2015 was not a year of running for me.
The first half of the year I chalked up to life. Kids activities, school happenings, and work. That right there fills a great deal of time. I squeezed in my favorite road race which is the Colfax Half Marathon … Running […]
Continue Reading

→
Search my Thoughts

Popular Posts

2013 Silver Rush 50 – Rain Sucks

48 miles – 14 hours Not finishing this race never even crossed my mind. After completing it twice, I was looking forward to revisiting this… Read more…

2013 Leadville 100 Mile Trail Run

38 miles – 9 hours – 5,500ft elevation gain – DNF Hindsight is 20/20. Whether it be talking about the weekend's football game, choices made… Read more…

This is probably my favorite race in Colorado. I have run either the half marathon or marathon Colfax race since 2008. The event encompasses the… Read more…