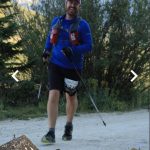 Part of my strategy earlier this year of finishing my first 100 mile race was to prove to myself I could travel the distance. I'm quite honest with myself and know that each race is different in terms of terrain, altitude, and cutoff times. At the same time, I have attempted Leadville before, including […]
Continue Reading

→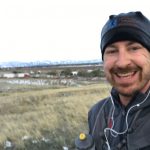 The days following my first 100 mile finish were pretty awesome. And painful. Mostly awesome though thanks to the people in my life. In addition to the congratulations and messages received via social media, it was the voicemails, text messages, and emails that meant an incredible amount.
There were voicemails of pure exuberance sprinkled […]
Continue Reading

→

On
April 18, 2017
By
Alex
Continuing on the 100 mile run …
When we last left me, I had just arrived in Iola at the turnaround point in Iola at mile 51. It was still raining and there was wind. Fortunately, I packed dry clothes along with my nighttime running gear in this drop bag along with some additional food.
[…]
Continue Reading

→

If your dreams don't scare you, dream bigger.
Since I finished my first Silver Rush 50 in Leadville, I knew that I wanted to complete a 100 mile race. My answer to the "why" question has changed since then. Ultimately it comes down to this … I want to do challenging things. I was to […]
Continue Reading

→

On
January 9, 2017
By
Alex
For many, it would appear that I have disappeared off the planet the past 6 months. I guess that is true.
Kind of.
Family, work, and life has been busy. Not unusual as I get several messages a week from people that follow me online asking how I am keeping up with all of the […]
Continue Reading

→

On
September 7, 2016
By
Alex
2016 Leadville Heavy Half
Yes, the half at 15.5 miles and not the full for another 10. Maybe I'm just getting old. Or smarter. Well, I returned from a 10 day trip to Ohio on Tuesday and then decided to register for a race in Leadville that was a few days later. Maybe […]
Continue Reading

→

It has been over 5 years since running the Bolder Boulder and wow did I miss it! This time, my wife and I invited our 13yo son to join us in the 10k run. The only goal was to have fun and keep moving forward!
He asked all the usual questions about the […]
Continue Reading

→

I really do love this race. It's like a big reunion that you don't know everyone, but yet feel like you do. The people have their own unique story of how their journey to the starting line and the finish line represents something more. For some, it's a time to re-group with those they trained […]
Continue Reading

→